NAWBW celebrates 20th anniversary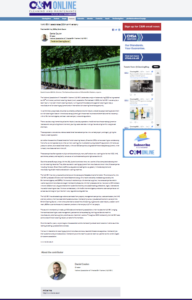 Pandemic drives international growth in wheelie bin washing

The bin cleaning industry and COVID-19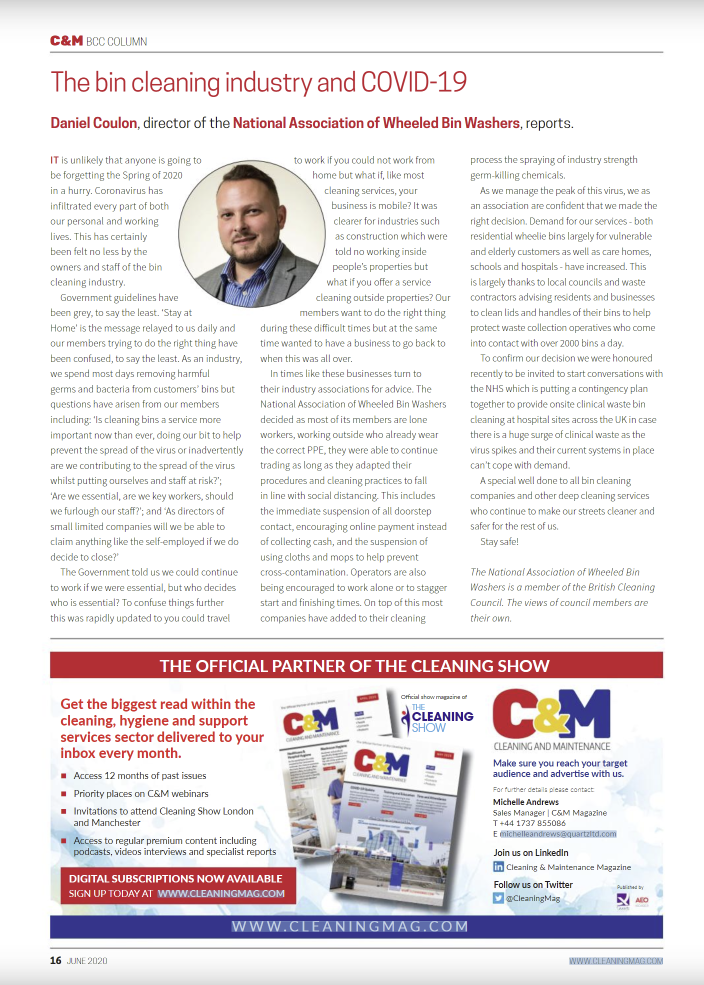 The muck stops here – why wheelie bin cleaning is your responsibility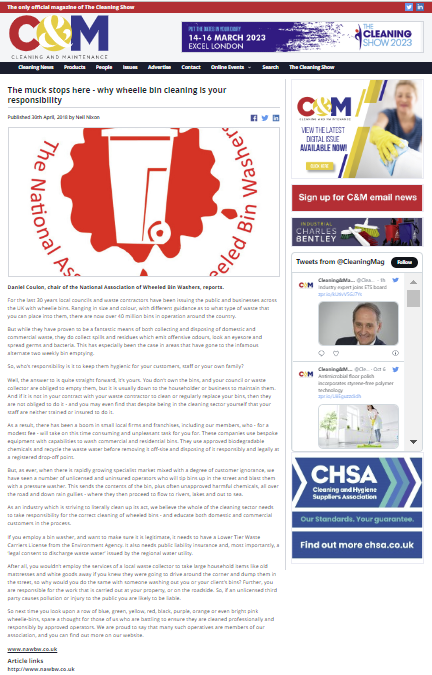 NAWBW joins the board of "The British Cleaning Council" BCC Ltd
Established in 1982, the British Cleaning Council (BCC) is the authoritative voice of UK cleaning, hygiene and waste industry, a sector worth nearly £59bn a year to the country's economy and one which employs 1.47 million people.
The council's membership is made up of 21 trade and membership associations which are all linked to the cleaning and hygiene professions. From contract cleaning to waste management, pest control to housekeeping, training providers to machine manufacturers, chemical suppliers to wheelie-bin washers – the BCC coordinates, campaigns and supports the affairs of the whole of the UK's cleaning industry.
British Cleaning Council Members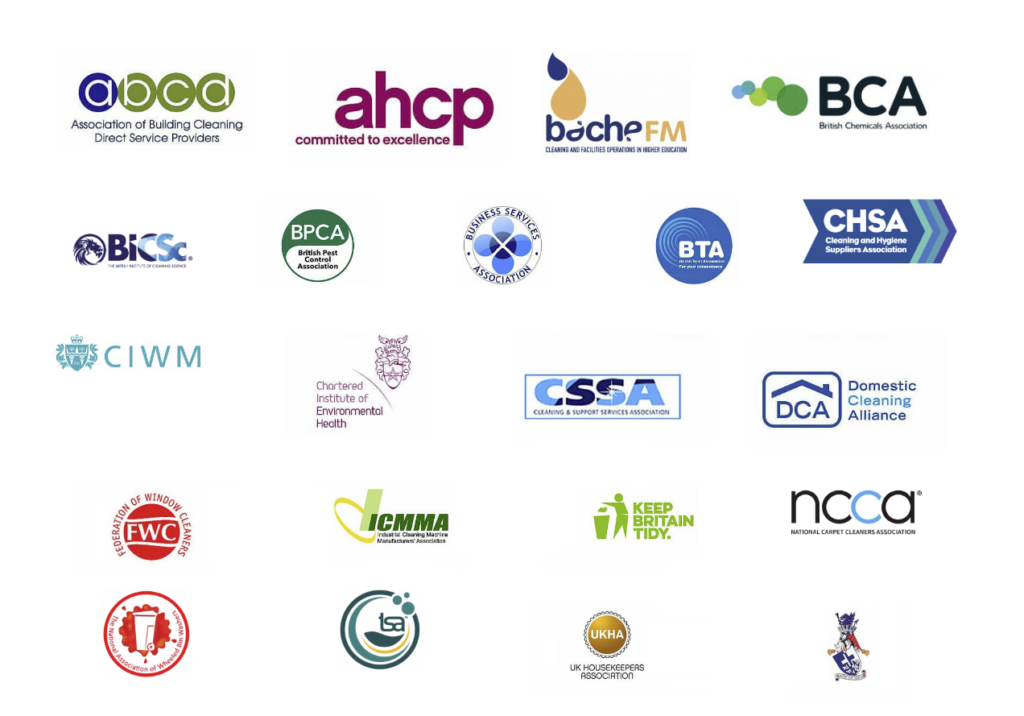 The NAWBW Ltd invites Peter Morley to the Board of Directors
Peter Morley Director of Morclean Ltd based in Chesterfield has over 30 years experience in the manufacturing of cleaning equipment including water recycling and water treatment systems, vehicle wash systems and ATEX rated mobile plant as well as more traditional and standard types of cleaning equipment. The Association felt that Peters experience in the manufacturing of bin washing equipment would make him an excellent addition to the wealth of experience of the NAWBW's Board of Directors.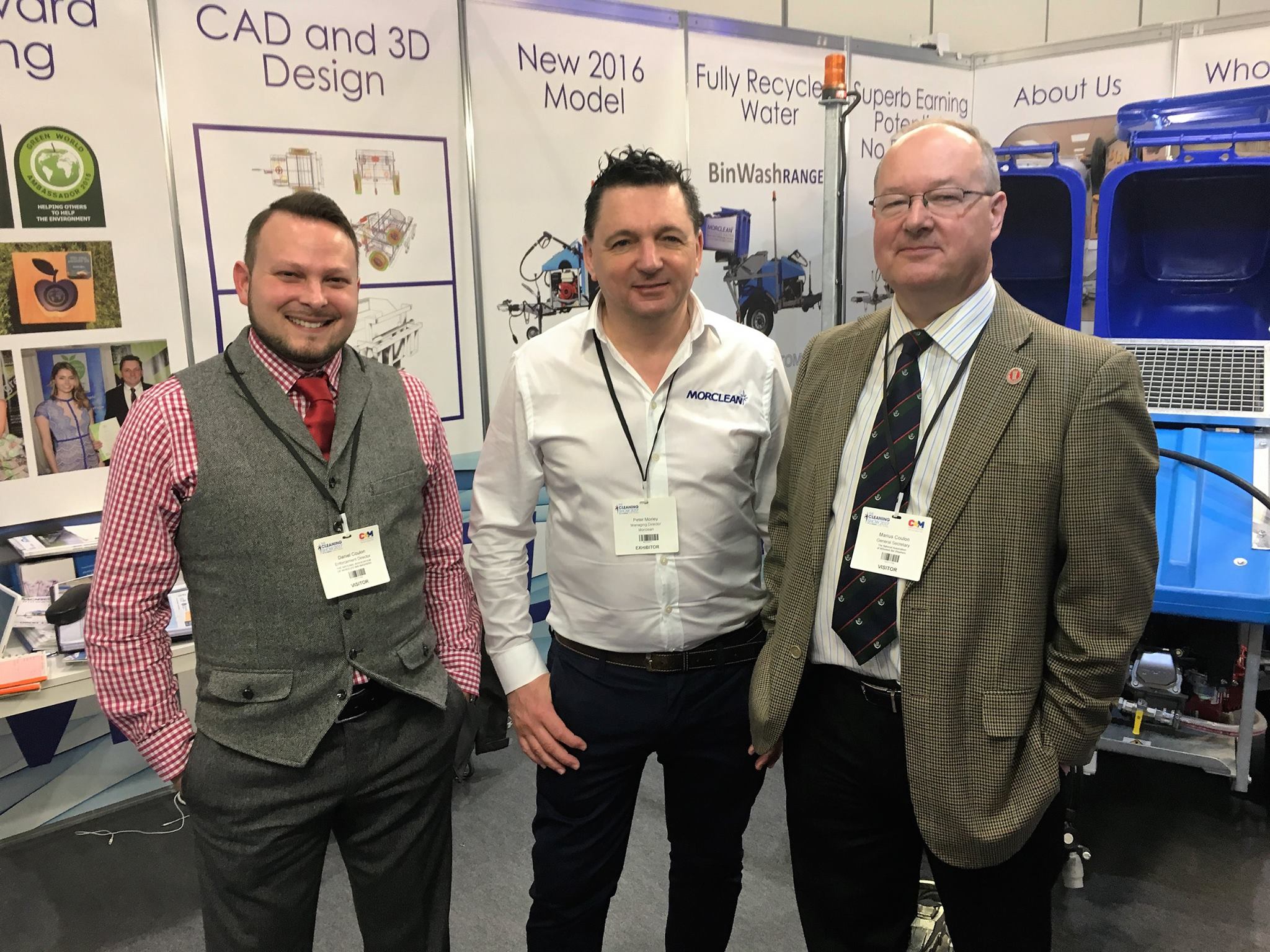 Local Authority Recycling Advisory Committee accepts NAWBW
LARAC was formed in 1985 to represent the emerging voice of local government recycling officers. Full Membership is open to any local authority within the UK.  We represent local authority views in waste and recycling issues, and we are run by an Executive of 20 local authority waste management officers.  We have members from authorities in England, Scotland, Northern Ireland and Wales including associates from the Isle of Man  and the Channel Islands.  Associate membership is open to any Local Authority with a waste function within the EU.
LARAC's Vision
To be the leading voice for local authorities on recycling, waste and resource management.
Our Mission
To influence UK waste policy for the benefit of our members in a manner which advances the waste and resource industry; to provide membership services in a cost effective and quality manner so that our members are well informed and to provide premier local authority national waste conferences that act as a catalyst for information dissemination and promotion of good practice within local authorities.